get kids sewing with these stitching card printables
February 11, 2018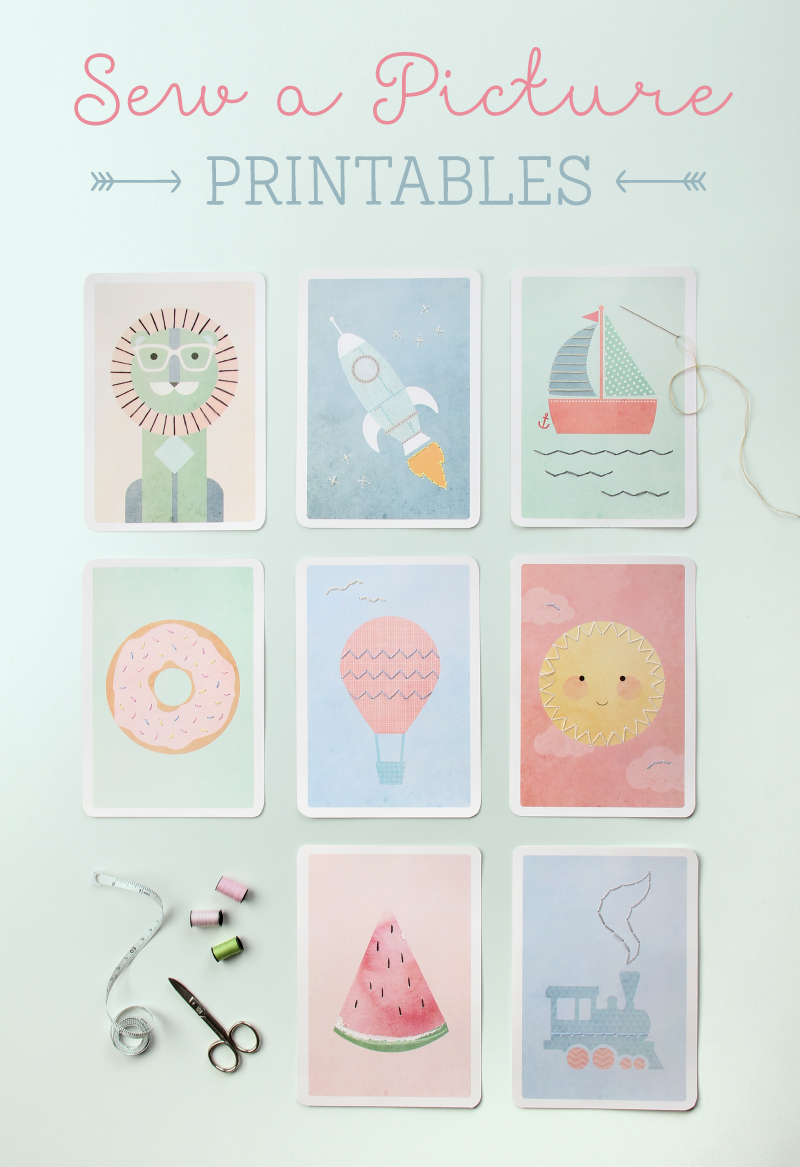 *set of 8 assorted cards c/o Tiny Me

This winter I have been teaching the textiles module of our local middle school's 'explorations' programme.

It has been a really rewarding and fun experience that has taught me much in the process. One that I hope to continue and develop over the coming year.

In the process of guiding the students through the project I set them it has come clear to me the full range of ability that these students, through no fault or advantage of their own, have at their disposal. The skill of being able to sew, for both boys and girls, to my mind is indispensable - whether or not a person continues to develop that or not.

Benefiting hand-eye coordination, spacial awareness, product design and development, materials technology, autonomy, creative expression and more that escape me, the apparent humble skill-craft of sewing reaps many rewards that can be carried into other areas of life.

But it all begins with some very basic skills: threading needles and making those first stitches.

Master that, and really everything else just rolls.

With these thoughts in mind as I play with ideas for a future textiles programme I recalled the humble wooden threading animals that my punklings had when they were little. Alas they have long moved on to another home, so I looked at what wonders could be had as an alternative.

These here are my favourite finds and are relatively universal in their appeal, I think.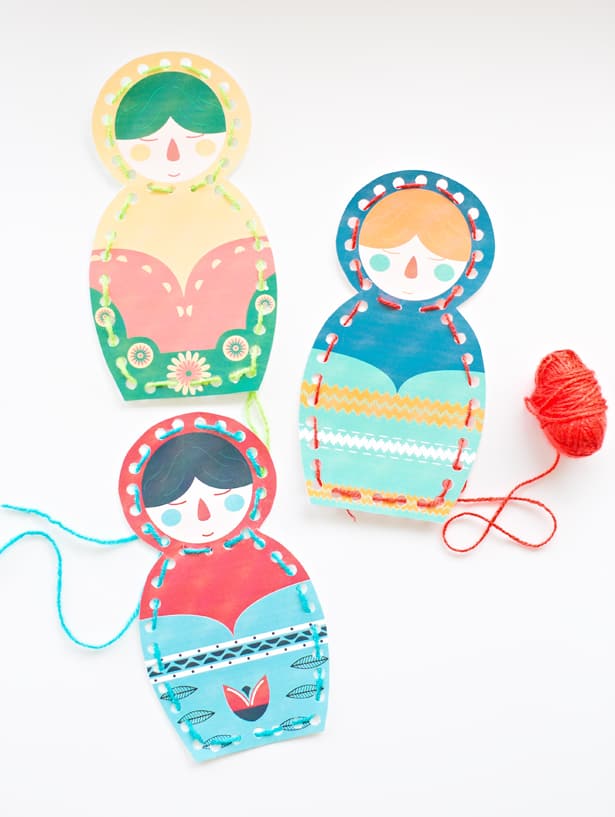 *set of 3 matryoshka nesting dolls c/o Hello Wonderful



*cowboy + cowgirl c/o Minted



*set of 4 friendly cacti c/o Handmade Charlotte



*set of 6 constellations c/o The Maven

Not only are these a fun way for little kids to get started with sewing, but I think some of these would make cute greetings cards for big kids too. I rather like the cacti myself, what about you?

Which would you choose?

:: beka* ::